It has been a long time but we are BEYOND EXCITED to announce.....
North East Dance Academy is OPENING!!!!!!
We will start this process with a "Soft" opening at first. We can't begin to tell you the amount of careful thought that we have gone through, to get this process started. It is not something we are taking lightly. Our first and main priority is keeping our dancers and staff as safe as possible with every CDC guideline that has been given to us.

The studio has been through a FULL disinfectant cleaning. This has always been something we were always on top of but are even more diligent with it now. Below are our steps and procedures that will need to take place, in order for this opening to be a success......We are going to proceed very slowly and we will need to abide by all the CDC guidelines which are posted on our main page of our website. Please check back weekly for updates and for our upcoming August schedule!
SO HAPPY TO BE BACK!!!!!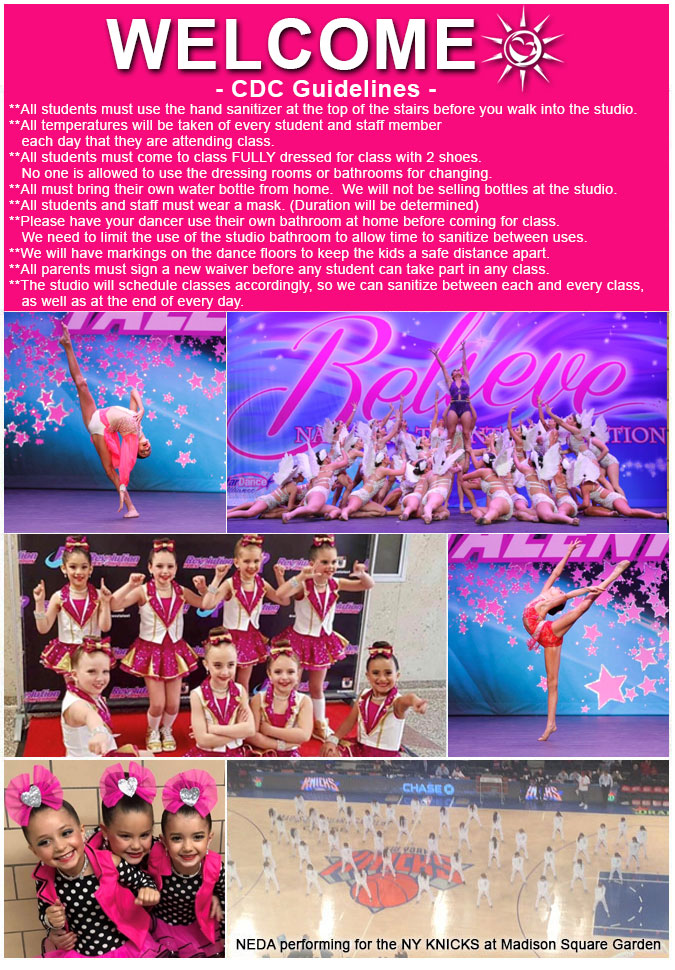 ---
2006-2014 North East Dance Academy. All rights reserved.

1139-8 Jericho Turnpike Commack, NY 117725 | Contact Us